At Memphis Veterinary Specialists & Emergency, we offer internal medicine services and advanced care for sick pets that are referred to us by their veterinarians. 
Internal Medicine Specialty
Veterinary internal medicine specialists are skilled at diagnosing and treating diseases of the immune, cardiovascular, pulmonary, urinary, gastrointestinal, and endocrine systems in a safe, compassionate manner.
If a pet has symptoms or an illness that cannot be diagnosed or treated by your family veterinarian, they can be referred to an internal medicine specialist for more advanced care.
Internal Medicine Services & Technology
We offer the following internal medicine services and technology:
Abdominal ultrasound
Echocardiography
Upper GI endoscopy
Colonoscopy
Bronchoscopy
Rhinoscopy
Bone marrow biopsy & aspiration
Joint aspirates
CSF analysis
CT scan
Electrocardiogram (EKG)
Blood pressure monitoring
Radioactive iodine therapy (I-131*)
*This radioactive treatment is used for cats to kill benign tumors in their thyroid glands. It aids in the treatment of feline hyperthyroidism. With a 95% success rate, I-131 is the simplest and most effective course of treatment for hyperthyroidism.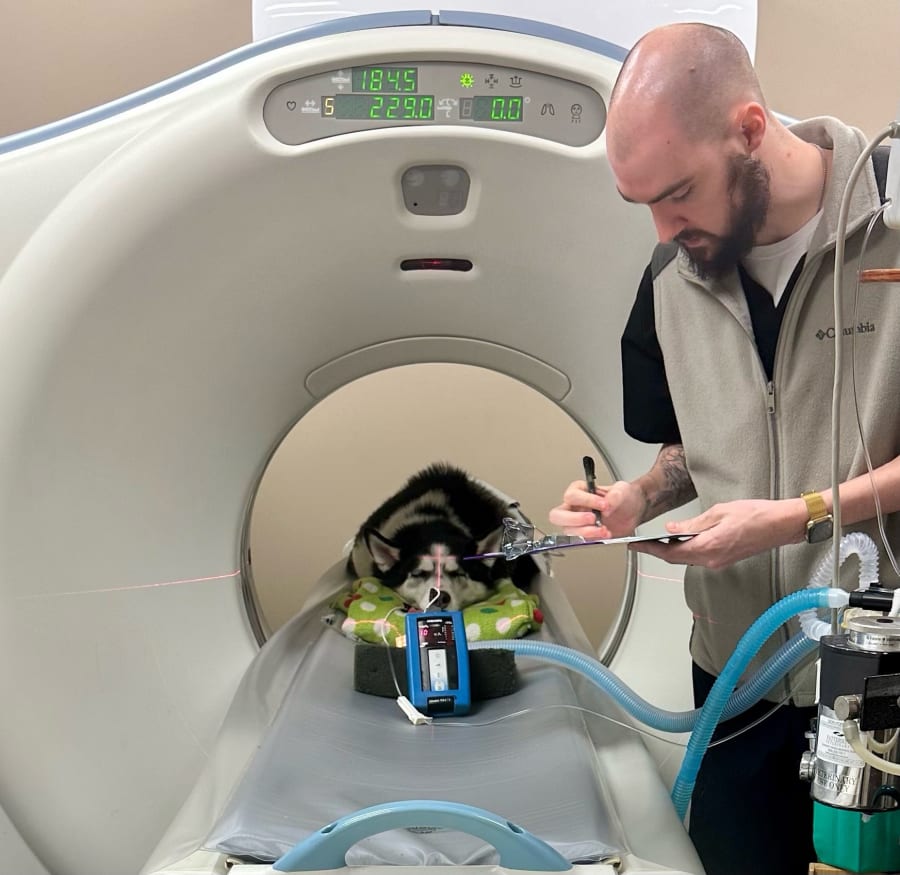 From Happy Pet Owners
"This facility and their staff are absolutely top notch! Not only are they EXTREMELY knowledgeable, but they are a class act! I would HIGHLY recommend them for ANY of your pets!"