Cat & Dog Dermatology in Cordova
Memphis Veterinary Specialists & Emergency offers dermatology services by an ACVD board-certified pet dermatologist who can diagnose and treat a wide range of skin conditions in pets. 
Board-Certified Veterinary Dermatologist
Our veterinary dermatologist has completed advanced training at one of the foremost veterinary dermatology universities in the world, so you can be confident that your pet will be well treated while in her care. Our dermatology department is committed to keeping pets healthy using cutting-edge care with the utmost compassion.
Dermatology Services for Pets
We offer the following advanced pet dermatology services in Memphis, which can aid in the diagnosis and treatment of skin disorders:
Intradermal allergy testing*
Allergen specific immunotherapy
Cytological techniques
Cutaneous (skin) test
Biopsy
CT scan evaluation of the middle ear
*Intradermal skin testing is the most reliable test in dogs and cats for allergy testing. It allows us to test for dozens of pet allergens such as dander, weeds, trees and more.
Common Skin Conditions in Pets
Our veterinary dermatologists  diagnose and treat a wide range of chronic and inflammatory skin conditions in pets including infectious skin diseases, dander-related disorders, congenital skin diseases, hormone-related skin diseases, and more.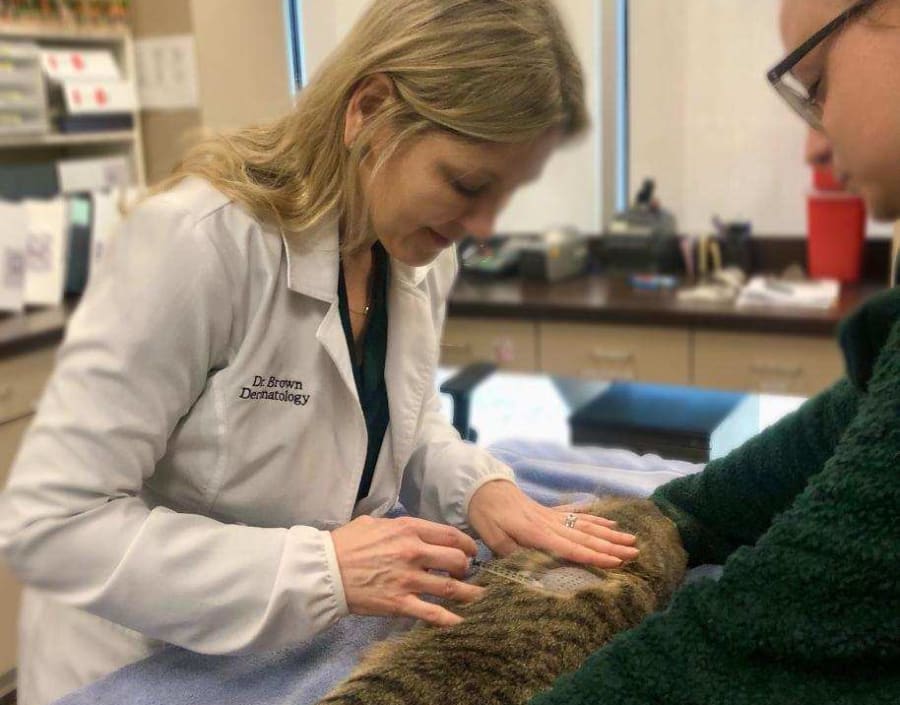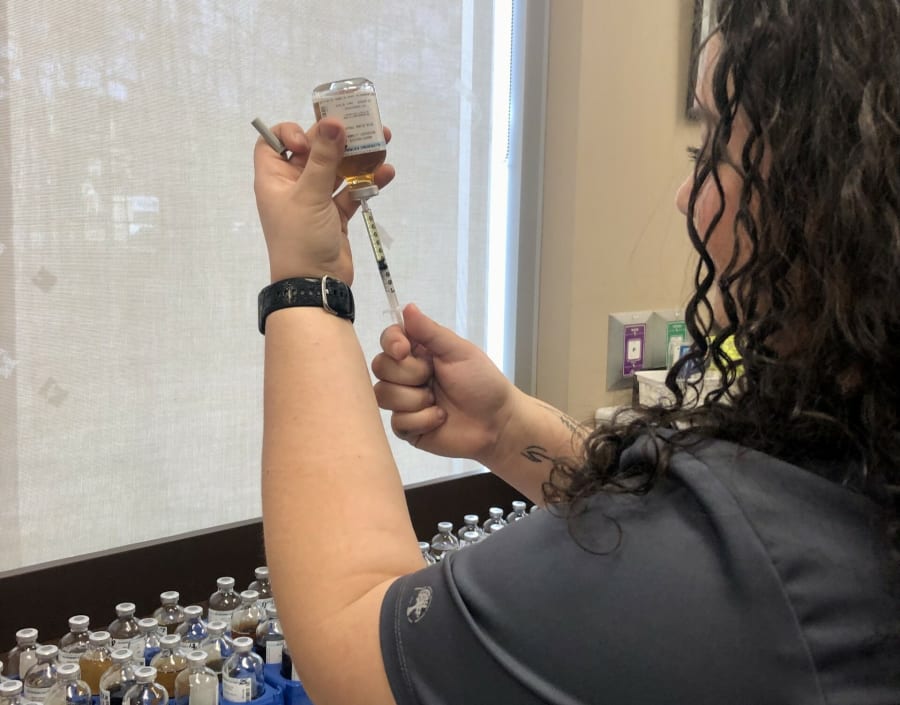 What to Expect at Your Pet's Dermatology Visit
Diagnosis
At the start of your pet's dermatology visit, we will ask a series of questions to get some background information to aid in the diagnosis of their condition. We then use one of the diagnostic options in our laboratory to determine the cause of your pet's skin condition.
Dog & Cat Dermatology Treatment Plan
Once the cause of your pet's skin condition is determined, we can develop a plan to treat it. Treatment can include a prescription medication or shampoo/conditioner, an ear flush, allergy vaccines, or simply changing your pet's environment. We mix all pet allergy vaccines in-house, which allows for faster, more affordable refills.
If we determine that long-term treatment is required for an incurable condition, we can work collaboratively with your primary care veterinarian to customize a plan to meet your pet's needs.
From Happy Pet Owners
"My little guy had the best knowledgeable care, I felt very welcomed, and everyone was very generous. Thank you, MVS!"